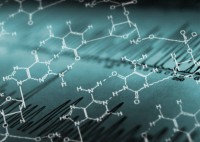 "We're trying to give cancer a cold sore," is how Dr. Timothy Cripe, a pediatric oncologist at Nationwide Children's Hospital in Columbus, Ohio, explains his team's research on viral therapy. Viral therapy uses altered forms of common viruses, such as the herpes simplex virus that causes cold sores, to fight cancer. When injected into cancer tumors, viruses trigger the body's immune system response and serve as bull's eyes, allowing immune system cells to find and attack the tumors. To date, most viral therapy has focused on adult cancers. Dr. Cripe and his colleagues are among the first to research its potential to fight childhood cancers.
Earlier this year, research findings presented at the annual meeting of the European Society for Medical Oncology in Switzerland showed promising results using modified herpes simplex virus to target liver and colorectal cancer cells. Scientists were successful in creating a genetically modified herpes virus that killed cancer cells without harming healthy tissue. One of the biggest problems with the most prevalent traditional cancer treatments — chemotherapy and radiation – is that they cast too wide a toxic net, killing both healthy and cancerous cells which can cause patients to suffer traumatic side effects.
Herpes simplex virus "doesn't replicate in normal, healthy cells, so our hope is that it will help fight cancers without causing side effects in the rest of the body" Dr. Axel Mescheder of German biotech company MediGene said in a statement issued at the conference.
Viral therapy has the potential to join other successful, non-toxic cancer treatments such as targeted cell therapies and cancer vaccines in expanding the treatment horizons of immunotherapy.