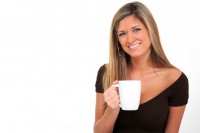 Four British women with cancer called their use of alternative cancer therapies "empowering" in interviews published in The Telegraph. As is true in the U.S. and Canada, more cancer patients in the United Kingdom are seeking alternative cancer treatments either instead of or in conjunction with standard chemotherapy and radiation treatments. The British breast cancer charity The Haven told the Telegraph that "89% of its service users found that non-medical, complementary therapies (including herbal medicine and nutritional, energy, touch and mind-body therapies) were 'essential' to their recovery."
Surprisingly, despite considerable evidence to the contrary, the UK's National Health Service has so far failed to recognize the importance of diet in boosting the immune system and fighting cancer, prompting an outcry from UK cancer patients. Like the other cancer victims interviewed, Alyssa Burns-Hills, a health specialist, cited diet change as integral to her successful fight against stage one invasive carcinoma. Carefully planned diet change is recommended by the immunotherapy and cancer experts at Issels Medical Center in Santa Barbara, California. Now 50 and cancer-free for 12 years, Alyssa credits her diet for playing a major role in her recovery and continued good health.
Alternative cancer therapies evoke much discussion, and there are all kinds of alternative treatments. But many cancer treatments that were once considered "out there" have proven to be reliably effective, including immunotherapy and diet, and are now embraced by traditional medicine. As the four women interviewed discovered, keeping an open mind about alternative cancer therapy could save your life.