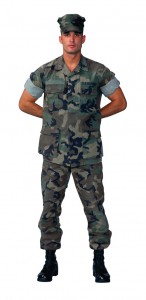 Cancer patients are often referred to as "warriors" who are "fighting" or "battling" cancer. Many cancer patients find strength and courage in creating an adversarial image that pits them against the evil nemesis of cancer. The desire to paint the gray uncertainties of cancer in the black and white colors of good and evil seems to stem from our very human need to define the things we fear in language that acknowledges our potential ability to conquer those fears.
Painting ourselves as heroes and the cancer therapies we use as weapons for good allows us to more easily visualize ourselves defeating the cancer we have cast in the role of evil villain. Many cancer patients find such battle images empowering and seem to draw strength and courage from such images.
But the good vs. evil scenario isn't a comfortable fit for everyone. There are many cancer patients who prefer to consider their cancer experience a journey. Rather than a battlefield, they seek the peace of personal discovery that often accompanies the cancer experience. Many patients find peace and comfort in accepting cancer as part of their life experience rather than railing against it. But taking a kinder, gentler approach to the cancer should not be seen as fatalistic. In acceptance, these patients are not giving up but are freeing themselves to discover the small delights of ordinary days and focus on positive healing.
There is no one way or right way to deal with cancer. As we do at Issels alternative cancer treatment centers, friends and family should support each cancer patient's personal choice.