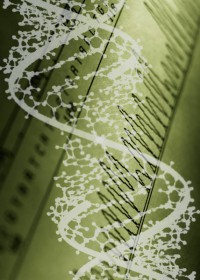 Advanced genetically-targeted treatments are proving to be remarkably successful against leukemia and other blood cancers. Here's what the Associated Press had to say:
"In one of the biggest advances against leukemia and other blood cancers in many years, doctors are reporting unprecedented success by using gene therapy to transform patients' blood cells into soldiers that seek and destroy cancer."
In tests by six different research groups, blood cancer patients who received gene therapy showed survival rates that researchers called "stunning." In one study, all but three of the 27 patients with acute lymphocytic leukemia achieved complete remission with targeted genetic therapy. While a few of those patients have since relapsed, the therapy success rate remains impressive.
Before undergoing genetic immunotherapy, these leukemia patients had undergone chemotherapy and stem cell or bone-marrow transplants without success. If additional tests achieve similar results, researchers believe eventual approval by the U.S. Food & Drug Administration may be possible.
The gene therapy that has the U.S. research community cheering involves a blood filtering process that removes T-cells from the patient's blood, adds a targeting gene and returns the cells to the patient by transfusion. Called "a living drug" by researchers, the altered T-cells multiply in patient's body, strengthening the patient's immune response and ability to fight cancer.
While being heralded by traditional Western medical practitioners as "new," Issels , an alternative cancer treatment center, has been using similar advanced genetically-targeted cancer therapies as part of our individualized integrative immunotherapy program for years. Our non-toxic autologous vaccine program employs a similar blood transfusion mechanism to boost the body's immune system response.