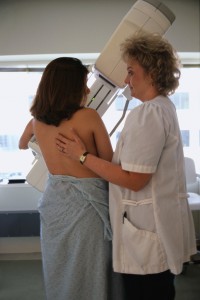 In the ongoing debate on the effectiveness of mammograms as a breast cancer screening tool, a new study found no evidence that annual mammograms save lives. In what is considered the most rigorous and comprehensive study on the effectiveness of mammograms to date, Canadian researchers tracked 90,000 women between the ages of 40 and 59 over a 25-year period. Women were randomly assigned to have mammograms with physical breast exams or breast exams alone. The study found that mammograms had absolutely no impact on breast cancer mortality. According to a Fox News report, the same number of women in each group died of breast cancer, whether or not they had received annual mammograms.
Mammograms have been considered an important breast cancer screening tool for decades. The assumption has been that lives could be saved by detecting and treating breast cancer early. In reality, the study found that 1 in 5 cancers discovered through mammography and subsequently treated posed no threat to the woman's health but did unnecessarily subject her to the pain and expense of surgery, chemotherapy and/or radiation. Researchers concluded that there was no advantage to finding breast cancers before they were large enough to feel during physical examination.
Cancer overtreatment has been hot button public issue over the past year. This isn't the first cancer screening test called into question. There has also been considerable debate about the value of prostate cancer screenings for men. In many cases, researchers have found that men are undergoing unnecessary surgery or radiation treatment for cancers that would never have impacted their health during their lifetime.
Considering the likelihood of unnecessary treatment, as pointed out by the Canadian study, women diagnosed with breast cancer might want to consider non-toxic alternative cancer treatment instead of undergoing more radical and physically damaging treatment.