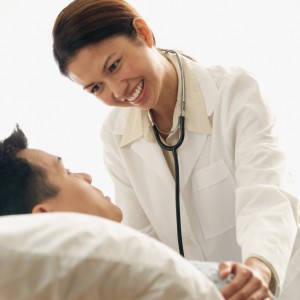 No other disease carries the aura of fear and panic associated with cancer. Until recently a cancer diagnosis was considered a death warrant. But new discoveries and a move toward integrative cancer treatments have pushed back the shroud of death, extending the average cancer survival rate from 5 to 10 years – and many patients are living decades longer. Cancer deaths in the U.S. have been declining steadily over the past 20 years. Today, integrative immunotherapy offers even stage 4 cancer patients real hope of long-term remission.
Stage 4 Transformation
Many stage 4 cancer patients turn to Issels alternative cancer treatment centers after traditional cancer treatments have failed. They arrive at our clinics sick and in despair. Many are too ill to walk or talk. Moving beyond standard treatments is an act of desperation — a final grasp at life – as it was for Jim Gibson. Jim's decision to seek integrative immunotherapy for recurrent small cell lung cancer was a last resort that proved to be both life-saving and life changing. Four weeks after beginning Issels Treatment®, Jim achieved complete remission. Now 10 years cancer-free, Jim leads a healthy active life.
From Desperation to Hope
Jim's story is not unique among Issels' patients. We urge you to listen to our patients' stories. Each story is a tale of desperation transformed by hope under the care of Issels compassionate staff. While each patient's story is unique; many, including patients with stage 4 cancer, have achieved complete and long-term remission of their cancer as a result of Issels non-toxic individualized immunotherapy.
The positive results being achieved with integrative immunotherapy are leading more cancer patients to choose immunotherapy as a primary treatment. As our patient Nicole revealed in her video, "It would be so nice if I had come here first."