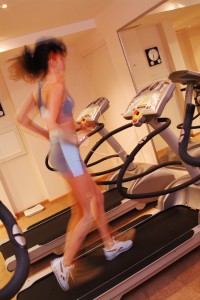 Exercise has been called a "magic pill." Exercise plays a vital role in maintaining a healthy immune system and helping your body fight off disease. There also appears to be a strong link between physical exercise and not only cancer prevention, but also reduced risk of cancer recurrence.
At Issels Centers for Integrative Medicine, our holistic approach to cancer treatment recognizes the benefits of exercise in achieving long-term cancer remission. Education in exercise and nutrition are included in our individualized immunotherapy plans. While some level of physical activity is encouraged during and after cancer treatment to strengthen the immune system and promote healing, we understand that most patients will need to adjust their physical activity to match fluctuations in strength and energy.
Cancer survivors should use the following tips to help manage their post-treatment exercise programs:
Start slow and build on your progress. Strengthening your immune system is a process. Increase activity levels gradually and don't be upset by setbacks. It is normal for strength and energy to fluctuate after treatment. Give yourself time to heal. Do a little more when you're feeling energized; a little less when you're not.
Do what you enjoy. Immune system benefits can come from any physical activity. You're more apt to exercise if you're doing something you enjoy.
Try yoga. Yoga is an excellent low-impact exercise. Yoga does not require physical strength or stamina but offers an excellent workout.
Build stamina and muscle mass. Eventually, your exercise program should include a mixture of aerobic exercise to increase stamina and resistance training to rebuild lost muscle mass.