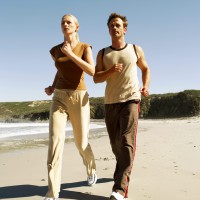 Perhaps you're curious about whether or not you should continue or begin an exercise regimen while you're undergoing cancer treatments. Many patients wonder about this, and you'll be happy to know that there are many benefits that go along with getting adequate exercise, even while you're having chemotherapy or radiation or for that matter even the Issels Treatment.
Among those benefits, you can expect to experience:
* Improved quality of life
* More energy throughout the day
* Less fatigue
* Decreased anxiety
* Increased self-esteem
Exercise provides you with the tools you need to build a stronger body. When it's paired with good nutrition, you'll find that those two things alone help you feel better than you have in a long time. Check with Your Doctor Of course, before you begin any exercise routine, whether you're currently having cancer treatments, or if you're in remission, it's important to check with your doctor. He or she will be able to provide you with some suggested exercises that will work well for you at the stage you're in right now.
Workout Intensity
If you've been exercising for years, and you've been nervous about slowing down while you're undergoing cancer treatments, don't worry. Most likely, you'll only have to decrease your intensity for a little while. Once you give your body an adequate amount of time to adjust to the changes, you'll be able to build your intensity back up again. A solid exercise routine is a big part of the foundation to your good health. After all, you're working to improve your health now, as well as in the future.