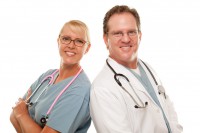 After an intense review of cancer statistics and research conducted since 1990, the American Association for Cancer Research has issued a sobering progress report on the state of cancer and cancer treatments in the U.S. The report is of particular interest in light of a recent Institute of Medicine study warning that the U.S. is on the brink of a critical cancer care crisis that is expected to escalate as more baby boomers enter their senior years when cancer is more likely to occur. Despite progress being made in cancer awareness and treatment, cancer will strike more than 1.6 million Americans this year alone and kill more than 580,000.
As reported by CBS News, two key findings emerged from the report:
Compared to 1990, cancer survival rates have increased by more than 1 million; but, as we discussed last time, the U.S. is falling behind in cancer prevention. According to the report, three lifestyle changes could prevent 50% of current cancer deaths.
Advanced immunotherapy cancer treatments that employ the body's own immune system to attack cancer are producing "remarkable," long-term results without the difficult side effects that plague traditional cancer treatments such as chemotherapy and radiation. The report notes that immunotherapies are in part responsible for the both the increase in cancer survival rates and the fact that survivors are living longer.
Issels Integrative Oncology has more than 60 years of experience using advanced immunotherapies as an essential part of integrative cancer treatment. As Issels treatment reviews indicate, we have a unique history of achieving complete, long-term remissions of advanced and standard-therapy resistant cancers. Visit our website to find out more about integrative immunotherapy cancer treatments.