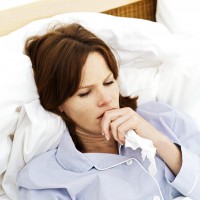 Radiation therapy uses high-energy X-rays to kill fast-growing cancer cells. But, as with other traditional cancer treatments, radiation also damages many healthy cells. This collateral damage can cause numerous aggravating side effects.
Boost Your Immune System
Side effects usually begin during or within the first six months following radiation treatment and may continue for months, sometimes years, after treatment ends. Maintaining a healthy immune system before, during and after radiation can help prevent or minimize adverse reactions and shorten their duration.
Many cancer patients benefit from a combination of radiation and integrative immunotherapy. Immunotherapy kicks your immune system into overdrive, allowing your body to fight cancer cells more effectively during treatment. Immunotherapy may also help prevent cancer recurrence.
Managing Radiation Side Effects
Use these cancer care tips to weather the most common radiation side effects:
Fatigue. Sleep and rest as much as possible. Eating a healthy diet and exercising can help boost energy and improve stamina.
Skin changes. Redness, dryness, itching, peeling and blistering may occur around the treatment site. To prevent irritation, wear soft, loose clothing. Bathing in lukewarm water can be soothing. Cover up and wear sunscreen outdoors, but check with your cancer team before applying lotions or sunscreens as some can interfere with treatment.
Swelling and soreness. Wear loose clothing to decrease discomfort. Symptoms gradually decrease after treatment but may persist for up to a year.
Hair loss. Hair loss at treatment sites usually grows back in 3-6 months but can be permanent in cases of high-dose radiation. Treat your hair gently. Avoid harsh products, curling irons and hot rollers.
For more cancer care tips, sign up to receive our free eNewsletter.