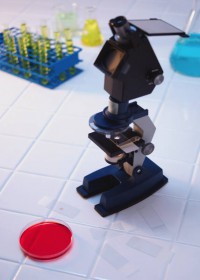 Australian researchers have found that a drug called Imetelstat has the potential to fight and sometimes defeat blood cancer. Following the recent trials in Brisbane, the FDA has recently cleared the way for clinical trials in the United States.
How Does Imetelstat Kill Cancer Cells?
The medication works by manipulating a particular protein of the blood. Imetelstat effectively "turns off" a certain gene to prevent the formation of a protein called telomerase. Without that protein, the stem cells that become leukemia cells cannot be formed. Existing cancer cells begin to disappear.
The news is especially exciting because chemotherapy has its lowest success rates with acute myeloid leukemia, or AML.
Patients who have undergone unsuccessful chemotherapy for AML can potentially use Imetelstat to prolong life or possibly enter remission. For all AML patients, Imetelstat could be used as a follow-up treatment after chemotherapy to help prevent the cancer from returning.
What's Next for Blood Cancer Medicine?
After the Australian team recently published their findings and made a presentation to the American Society of Hematology, interest in the treatment has further increased.
The FDA had previously been concerned by a possible connection between Imetelstat and liver problems, but that issue has been ruled out. With that hurdle cleared, optimism is building for the breakthrough drug to succeed in human trials and find approval for all patients with AML.
Many alternative treatments are currently available for patients with cancer resistant to standard therapies. Contact Issels® Integrative Immuno-Oncology for information about our innovative cancer treatments.