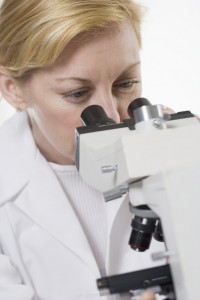 A late stage cancer patient's survival depends a great deal on his/her doctor doing whatever possible to determine the cause of that cancer. At the Issels® Centers for Immuno-Oncology, our teams use every means at our disposal to understand your cancer and create a personalized treatment plan. We take into account new diagnosis, prevention and treatment options.
Research details announced in June give new hope for late stage patients: Mayo Clinic oncologists and an international team revealed that they may have found a way to stop the spread of late stage cancers using epigenomics and epigenetics research.
Additionally, they may be able to use their research to soon identify people predisposed to certain cancers before early tumor formation.
How do epigenomics and epigenetics help?
Epigenomics is a discipline that focuses on the study of epigenomes – chemical compounds that change a genome without changing the DNA they surround – and their role in cells correctly reading and following genetic blueprints.
Epigenetics is the study of all processes that dictate how gene expression changes, the timing of those changes and the results.
The Simplicity of Comparison
The researchers compared normal DNA and tumor-sourced mutated DNA and learned that the loss of H3K36me3 expression plays a role in aggressive late stage cancers. Their new treatment method is not yet approved by the United States Food and Drug Administration, but they are currently offering experimental treatment to volunteers as part of their continued research.
To learn more about this and other new treatment options, contact us today!