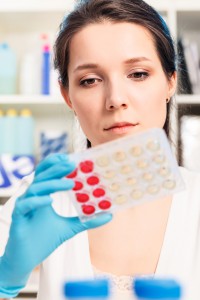 A shocking study published by the Dana-Farber Cancer Institute in Boston concluded that half of the patients eligible for intraperitoneal/intravenous chemotherapy, a form of treatment that is delivered into the body cavity and the veins of a patient, did not receive the treatment, even though they could have because they were eligible. The most common symptoms of ovarian cancer are bloating, constipation, abdominal pain, and frequent urination, though often these symptoms are mistaken for other minor problems.
It's important to check with a doctor if you are experiencing strange symptoms in the lower abdominal region, as they are often more than just a reaction to digestion. Ovarian cancer is so dangerous because most patients only find out about it when it's too late, and not earlier when it could have been prevented and or mitigated. A study performed in 2006 showed that this cancer treatment led to over a year where the disease exhibited no signs of progression. It also said that people who took this treatment lived four to five years longer than those who only took intravenous treatment.
It's critical to survival rates to discover ovarian cancer before it's too late; a whopping one-third of those who receive treatment early are reported to live ten years longer than those who didn't receive any at all.
At Issels®, the Center for Immuno-Oncology, we are committed to helping all our patients experience the best survival rate possible following an ovarian cancer diagnosis. Through a combination of better eating habits and non-toxic treatment options, your prognosis has never had a more shining future. Contact us today for more information.