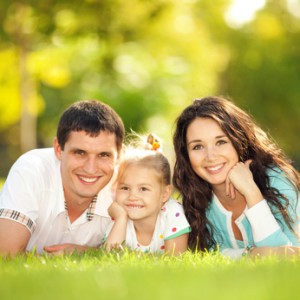 Patients who receive a cancer diagnosis have some difficult choices to make regarding treatments such as chemotherapy or immuno-oncology. Pregnant women have two lives to consider, placing additional weight on their decision for cancer treatment. Is there any option that will not pose significant risk to the fetus?
Some doctors recommend erring on the side of caution, suggesting a preterm delivery or even termination. The results of a study that was presented at the recent European Cancer Conference in Vienna show that cancer treatment may not necessarily interfere with a healthy, full-term pregnancy.
Dr. Frédéric Amant of the Katholieke Universiteit Leuven in Belgium was the lead author of the study, which involved more than 100 children born to women who underwent cancer treatment within the last two trimesters of their pregnancy. Results revealed no difference in cardiac and cognitive functions between these children and those in the control group.
Since birth defects are most likely to occur during the first trimester, none of the women participating in the study received treatment during that period. Premature delivery was found to have a greater impact on fetal development than cancer treatment. Each additional week in the womb added two points to a child's score on the Bayley Scales of Infant Development, which was used in conjunction with a neurological exam to measure results.
Our non-toxic immuno-oncology therapies at Issels® are personalized to account for lifestyle and other elements of your individual situation. Visit our website for more information about our innovative, state-of-the-art treatments as well as testimonials from our patients.