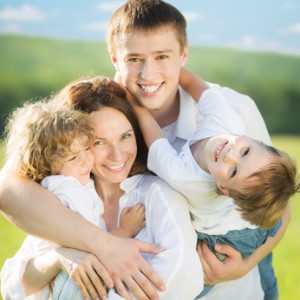 If you are a caregiver for a patient who is in treatment for cancer, it can literally be a full-time job. The American Cancer Society quotes a study that shows more than 50 percent of cancer caregivers spend upwards of eight hours a day tending to the needs of their loved one.
Caretaking is most effective when you are at your best mentally and physically, but it's easy to neglect your own needs in an effort to meet those of the patient. Use these helpful tips to maintain your own health and quality of life.
Schedule time for yourself
What activities relax you and renew your spirit? Whether it is exercise, reading, painting or any other pastime, plan time to enjoy simple pleasures in your schedule just like an appointment. Include activities that involve contact with others so you don't feel isolated.
Seek individual and group support
No matter what emotions you are feeling, others have been through it as well. Contact the American Cancer Society or talk to healthcare workers about joining a support group for cancer caregivers. If you have outside employment, check your benefits to see if they include an Employee Assistance Plan or other provisions for individual counseling.
Don't be afraid to ask for help
You're not weak if you can't do it all on your own. The demands placed on cancer caregivers are a challenge for even the strongest person. Keep your family and loved ones in the loop and ask for help when you need it.
Our newsletter contains valuable information for both cancer patients and caregivers. Visit our website to subscribe.