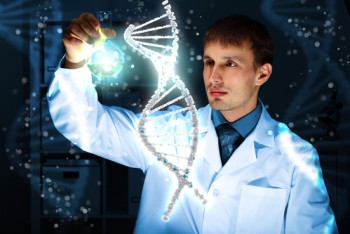 Could information technology be part of the solution to curing breast cancer? Researchers and healthcare specialists are about to find out as genetic profiles of thousands of cancer patients have been released to the public.
Big data meets cancer research
Results of genomic testing are normally kept confidential and stored within a patient's file. Early this past March, Ambry Genetics made the contents of their AmbryShare database publicly available at no charge.
The database contains anonymous data obtained from testing of the company's thousands of breast and ovarian cancer patients. Doctors, researchers and other patients can now access this information in search of genetic patterns.
"Delaying medical progress"
Amber Genetics CEO and founder Charles Dunlop, himself a stage four cancer survivor, issued a statement in conjunction with the data release. In it, he expressed shock that public and private laboratories would withhold such information at the cost of "delaying medical progress" that could end the suffering of other cancer patients.
Not everyone is optimistic about this development. Genetics professor David B. Goldstein of Columbia University told the New York Times he was unsure that this database is enough to make a difference. But one important believer is President Barack Obama, whose administration's "Precision Medicine Initiative" is working on establishing a database containing genetic and long-term health information for one million Americans.
Genomic testing at Issels®
Genomic testing is just one of the methods we use to develop our non-toxic integrative treatments. Visit our website to view testimonials from patients with breast cancer, leukemia, melanoma and other forms of cancer which have been successfully treated at our immuno-oncology centers.