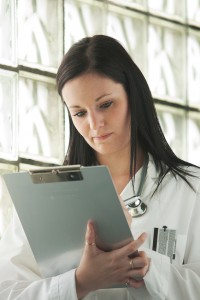 Cancer treatment has come a long way in the last 20 years. From immunotherapy for cancer to synthesized protein antibodies, cancer patients now have a variety of options to choose from when it comes to treatment in early or late stages.
Stanford Study Shows Promise
One of the major drawbacks of chemotherapy is the range of side effects that come with a dose strong enough to take care of a tumor. Stanford researchers have found a way to bind a synthetic protein to specific molecules in the lining of certain cells, allowing them to easily pass through without needing to be delivered via the blood stream.
Since particularly dense tumors are difficult to treat due to their lack of blood flow, many chemotherapy drugs need to be administered in high doses to get the desired effect.
The Importance of Synthetic Protein Antibodies
Much like a sponge, a tumor might absorb these special protein antibodies just by contact, leading to the saturation of the chemical within the tumor. This can cause the cancer cells to die off and the tumor to shrink, possibly eliminating the cancer causing cells completely.
All of this is done without the harmful effects of large doses of chemotherapy drugs. While these synthetic protein antibodies show promise, they could still be a few years away from the mass market.
It's good to know that immunotherapy for cancer already exists even for late-stage patients, and new treatments are being developed by researchers to improve life expectancy and quality of life. If you would like to receive more information, get in touch with us today.