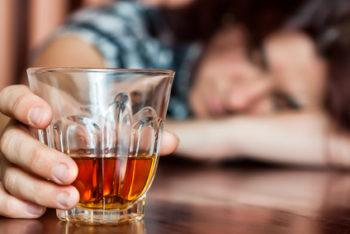 It's time to acknowledge that alcohol consumption has an overall negative effect on health. Based on recent research in Addiction, alcohol has a direct causal effect on seven types of cancer.
In addition to liver cancer, frequent drinkers are more likely to develop cancer in the colon, bowel, mouth and throat, and breast cancer in women.
The Link between Alcohol and Cancer
While past analyses have concluded that the link between alcohol use and cancer may not be causal, the latest research indicates that the statistics are simply not strong enough for the link to be explained by other factors.
A report, written by New Zealand's Jennie Connor of the University of Otago, explains the connection:
• Alcohol caused about 6% of cancer deaths in 2012.
• Women who consume 2 drinks per day have a 16% higher risk of dying from breast cancer compared to non-drinkers.
• Heavy drinkers (averaging 5 drinks per day) have a 40% increased risk of cancer.
• Mouth, throat, and esophagus cancers are more strongly linked to alcohol (the risk of colon and breast cancer are heightened, but less so).
Is Moderate Drinking Safe?
Research doesn't rule out the safety of drinking moderately — defined as an average of 14 drinks per week or less. However, the report stresses that alcohol is linked to other cancers, besides liver cancer, and that these risks outweigh anecdotal evidence like wine being good for the heart.
Emerging Science: Immunotherapy for Cancer
Immunotherapy for cancer may help patients interested in non-toxic, forward-thinking treatment options such as cancer vaccines and immune cell therapies. Contact us at Issels® for information about our individualized cancer care.