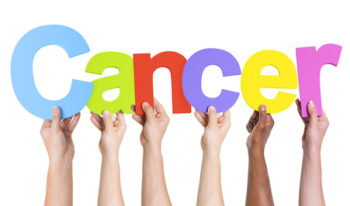 As immunotherapy for cancer becomes an increasingly valuable method for fighting tumors, stories have moved from medical journals into the mainstream media. Immunotherapy was the topic of a recent edition of Leading Edge, a weekly science and technology report featured on PBS News Hour.
Immunotherapy: One Woman's Story
First up were Melinda Welsh, a journalist who was diagnosed with squamous cell carcinoma, and her oncologist, Dr. Alain Algazi of the University of California, San Francisco. When Melinda's cancer metastasized, her doctors told her she had no more than a year to live.
Dr. Algazi began treating Melinda with an immunotherapy method known as a checkpoint inhibitor, which releases the "brakes" that prevent the body's immune system from attacking tumor cells. Melinda then went into remission and continues today, three years after receiving her original diagnosis.
The Immunotherapy Difference
Host Hari Sreenivasan then conducted a discussion with Dr. Jeffery Bluestone, CEO of Parker Institute for Cancer Immunotherapy, and New York Times reporter Matt Richter.
Highlights of the conversation include:
• Immunotherapy for cancer differs drastically from other treatments in that it uses the body's natural power rather than poisons to fight tumors.
• Richter, who has profiled a number of cancer patients, characterized immunotherapy as a "quantum leap" in the fight against cancer.
• Dr. Bluestone cited the example of melanoma, which has gone from 5 percent five-year survival to 40 percent five-year survival.
A Personalized Approach
Our non-toxic immunotherapy for cancer treatments are tailored to meet your specific needs. Visit our website to read and hear success stories from patients who have been treated at our Issels® clinics.