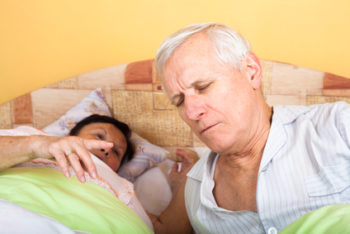 While the hour may be the same throughout a time zone, the degrees of sunlight and darkness are not. A recent study suggests that this quirk of nature may be linked to an increased cancer risk.
When Day Becomes Night
A research team at the National Cancer Institute was inspired by previous research showing slightly higher cancer risk among people who work the night shift. This finding was attributed to circadian disruption, which is a change in the body's biological clock.
Shift workers experience extreme circadian disruption owing to almost complete reversal of day and night. The NCI researchers set out to see if the increased risk of cancer applied to minor disruptions in the body's natural rhythms, referred to as social jet lag.
The most common example of social jet lag is rising at different times on work days and weekends, but the phenomenon also occurs with people living on either end of a time zone, where light and dark come at different times.
Effects of Social Jet Lag on Cancer Risk
After reviewing data from 4 million white adults who had been diagnosed with cancer, the NCI team found each five degrees of longitude toward the west resulted in an increased risk of three percent for men and four percent for women. Greater risk was also found specifically for breast cancer, prostate cancer and uterine cancer.
Issels®: Leading the Way in Immunotherapy for Cancer
Our Issels® clinic has been in the forefront of state-of-the-art immunotherapy for cancer treatments. Contact us to learn more about our personally tailored integrative programs.