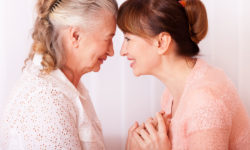 Cancer brings major changes to the life of a patient, but becoming a caregiver can be equally challenging. Here's some information to help you prepare for your tough but rewarding new role.
Tips for Becoming a Cancer Caregiver
1. Ask for Help
No matter how invested you are in the job, you won't be able to do it all. Don't feel guilty about enlisting help as needed.
2. Be Prepared to Hear "No"
Not everyone will be willing to assist, even those who make a vague offer to help. Instead of passing judgment and letting resentment build up, either talk to the person about what's bothering them or simply let it go.
3. Take Care of Your Own Health
You won't be much help if you're feeling tired and run-down. Make time to relax and enjoy some of your favorite activities.
4. Maintain Your Regular Routine
Follow your own daily routine as much as possible. You'll have to make some concessions of your time, but stress can build up if the disconnect from your normal life is too great.
5. Create a Support Network
Despite your good intentions, caring for a cancer patient is bound to cause occasional thoughts of frustration, anger and fear. Talk about your feelings with a family member or close friend. You might also consider seeing a therapist or joining a support group.
Personally Tailored Immunotherapy for Cancer at Issels®
No two cancer patients have the same needs from caregivers or treatment, so our integrative immunotherapy for cancer programs are created for each individual's case. Visit our website for more information.