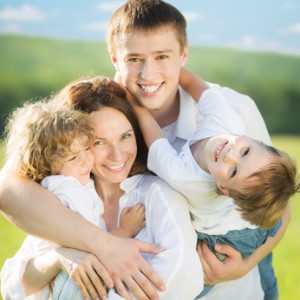 Getting creative can always help with a cancer awareness campaign. For one family in Michigan, that meant climbing on a bicycle built for three and setting out on a six-week fundraising bike trek from a Detroit suburb to the Upper Peninsula of Michigan.
Karl and Eva Helminen have participated in many cancer fundraising efforts over the years, and they are also avid cyclists. As part of the Great Cycle Challenge USA program, they spent May 25 to July 5 on a bike with their 10-year-old son pedaling along, too. Their bulldog, Duchess, lent moral support and enjoyed restaurant leftovers along the way.
For the Helminens, the trip represented a special opportunity to help fundraise for childhood cancer treatment. As many families can relate, the Helminens have numerous family members and friends whose lives have been affected by cancer.
How Fundraising Events Help Cancer Treatment
Cancer awareness events can take many forms besides the typical walk or 5k run. Getting people talking and learning about cancer treatment and research projects is always the real goal.
The proceeds from cancer research events often get used to fund research to address difficult-to-treat types of cancer, including advanced stages, rare types, and cases that resist standard cancer therapeutic approaches.
At Issels® Integrative Immuno-Oncology, we see firsthand how innovative treatments can lead to cancer remission. Our therapies include targeted protocols to destroy cancer cells as well as immune enhancement that boosts the body's existing cancer-killing capabilities.
The fight against cancer still has a long path ahead, but awareness and research are making inroads. Contact Issels® to learn more about our non-toxic immunotherapy cancer treatment.