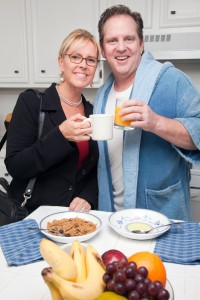 When you undergo cancer treatment, chances are good that side effects such as nausea and mouth sores will cause your taste buds to change. Your overall health can also be affected by the nutritional choices you make.
Many types of cancer treatments can weaken your immune system, even after they're over. As a result, your body is vulnerable to food-borne bacteria and viruses that otherwise might not affect you.
Here are foods you should avoid during and after treatment to reduce the risk of food poisoning, even if they haven't caused problems in the past.
Proteins
– Smoked fish
– Raw or undercooked beef and seafood, including sushi and sashimi
– Raw, unpasteurized eggs and items such as raw cookie dough that are made with raw eggs
– Undercooked eggs, including soft-boiled, over-easy and poached
– Soft cheeses made from unpasteurized milk, such as Brie, feta and goat cheese
– Deli salads made with chicken, eggs, seafood or ham
– Cold hot dogs or cold deli meat, which should always be cooked until steaming hot
– Refrigerated paté
Produce
– Fresh fruits and vegetables that have not been washed
– Unpasteurized fruit juice or cider
– Raw sprouts
If you're uncertain about any food items, don't take chances. Talk to your healthcare team before consuming any questionable products.
Personalized Cancer Treatment from Issels®
Our individually tailored treatment programs are designed to boost the effectiveness of your body's immune system. In addition, our immunotherapy doesn't have the debilitating side effects that often accompany traditional forms of cancer treatment.
Contact us for more information about our cancer vaccines and other treatments we have been successfully using for decades.