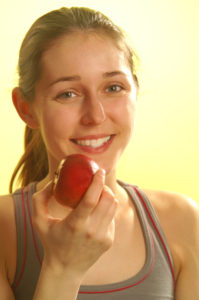 According to a popular old wives' tale, you should starve a cold and feed a fever. Scientists working on immunotherapy for cancer are taking that advice a step further as they develop a new treatment that "starves" tumors to death.
Cutting Off Cancer's Fuel Source
Glutamine is an amino acid found throughout the body, with the largest concentrations in blood and bone. While glutamine plays a major role in cellular synthesis of proteins, it also provides fuel for the rapid cell division of many types of cancer.
A research team at Vanderbilt University in Nashville began exploring the idea of blocking glutamine from cancer cells as a possible form of treatment. They focused on ASCT2, a protein that transports glutamine to cancer cells as well as other parts of the body.
The scientists created an ASCT2 inhibitor called V-9302. In testing on both mice and cancer cells developed in vitro, V-9302 was able to stop tumor growth by increasing oxidative stress on cancer cells, leaving them to eventually die off.
Using PET Imaging to Trace Tumors
As the team noted in their report, the next step is to find a way to determine how effective the inhibitors are in restricting glutamine access. The researchers suggested using positron emission tomagraphy (PET) scans to spot increases in glutamine metabolic rates.
Individually Created Immunotherapy for Cancer at Issels®
Not all cancer patients respond to treatment the same way. That's why our immunotherapy for cancer programs are designed to address each patient's unique case. Contact us to learn more about Issels® and our track record of helping patients achieve long-term remission.