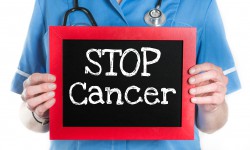 Can you put a price on good health? Major medical organizations have been reacting strongly to proposed deep cuts in scientific and medical research funding that would severely hamper research programs such as immunotherapy for cancer.
Drastic Slashes in Scientific Research Funding and Healthcare Coverage
Stipulations in the Trump administration's proposed 2018 budget that are drawing the biggest backlash include:
• The National Institutes of Health (NIH) would see a staggering $5.8 billion reduction in overall funding, of which $1 billion would come out of the budget for the National Cancer Institute (NCI).
• Over the next 10 years Medicaid funding would be reduced by $600 billion, resulting in lack of health insurance for needy groups such as children, elderly and disabled.
The Scientific and Medical Community Responds
Daniel F. Hayes, M.D., president of the American Society of Clinical Oncology (ASCO), explained that many major breakthroughs in cancer research have come from federally-funded organizations such as the NIH. In addition, federal research funding allows the scientific and medical industry to generate $60 billion a year in economic activity.
Similar concern was expressed by Chris Hansen, president of the American Cancer Society's Cancer Action Network (ACS CAN). He referred to polls showing that 90 percent of voters rate federal funding for medical research as "very" or "extremely" important, with 75 percent supporting an increase in NIH funding.
Building on the Issels® Legacy
Our immunotherapy for cancer clinic has carried on the high standards and innovative programs of our founder, Josef M. Issels. Contact us to learn more about our personally tailored, state-of-the-art treatments such as cancer vaccines and NK cells.