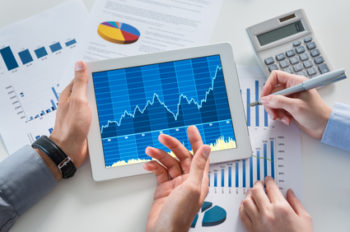 The last few years have brought exciting advances in immunotherapy for cancer, but innovation has come at a price … literally. Skyrocketing costs for cancer drugs are making them inaccessible for many who would benefit the most.
Cancer Drugs: The Price of Success
During the 10-year period between 2005 and 2015, Big Pharma's pipeline of cancer drugs increased by 63 percent, with several reaching the market. As a result, the global market is projected to grow from $16.9 billion in 2015 to an astounding $75.8 billion in 2022.
But while competition generally serves to drive prices down, that's not happening with the new cancer drugs. Factors such as market exclusivity, insurance plan structures and lack of head-to-head comparison studies combine to keep prices high.
One example is checkpoint inhibitors, which release the systemic "brakes" preventing the immune system from recognizing and attacking cancer cells. Bristol, Merck, Roche and Pfizer all have checkpoint inhibitors on the market, but each has an annual price tag approaching $150,000.
What's the Answer?
Experts see no evidence that pharmaceutical companies, driven by the current free rein on pricing, are exploring more cost-effective solutions. President Donald Trump and lawmakers from both parties are prioritizing a search for methods to restrain spiraling cancer drug costs, ranging from more price negotiation to faster approval.
Issels® Leads the Field in Immunotherapy for Cancer
While the medical community and lawmakers grapple with the finances of immunotherapy for cancer, we have been successfully treating patients with individually developed non-toxic protocols for years. Contact us today to learn more about cancer vaccines, NK cells and other immunotherapy programs at Issels®.