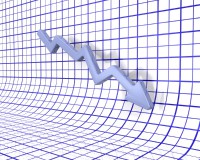 When the American Society of Clinical Oncology released its Annual Report on Progress Against Cancer last December, the cancer news was good and bad. Advances in cancer research were achieving "extraordinary progress in the fight against cancer," but budget cuts and years of flat funding were delaying efforts to turn research into effective cancer treatments, Science Daily explained.
Effective Cancer Treatments
ASCO highlighted three cancer treatments at the forefront of cancer news:
Genomics: the use of genetic research to personalize cancer treatment.
Research-Treatment Link
The report links the development of cancer treatment techniques and the drop in cancer death rates "to our nation's investment in cancer research over the past four decades." Unfortunately, Congressional sequester and mandated federal budget cuts have slowed the pace of cancer research. More than half a million Americans die from cancer every year, but ASCO warns that cancer fatalities could increase dramatically without adequate research funding.
Funding Commitment Needed
ASCO's plea that "Congress do its part to re-ignite our nation's commitment to cancer research" appears to have fallen on deaf ears. The National Cancer Institute's 2014 budget was $4.9 billion, only a slight increase over its 2013 budget. However, as explained by NCI Funding Policy, "this increase only restores about 53% of the sequestration reduction that NCI experienced during fiscal year 2013."
It is time for the Congress to stop playing budget games that hurt cancer research. As ASCO President Clifford Hudis points out, "Lives depend on it."