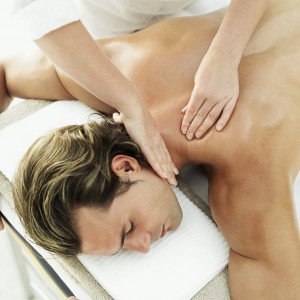 Surgery, chemotherapy and radiation have dominated Western medicine for decades. But a new player on the cancer team is earning cheers from patients. An estimated half of cancer patients now include some form of alternative cancer treatment in their cancer treatment program.
Alternative Treatments Go Mainstream
Many alternative cancer treatments are not actually "new," although their therapeutic value has only recently been recognized by Western oncologists. Acupuncture, massage, nutritional immunotherapy and meditation are just some of the alternative therapies now being employed at university hospitals and U.S. cancer centers that have a long history of successful therapeutic treatment of disease in other cultures.
What's Old Is New Again
Traditional medicine's focus on immunotherapy as the future of cancer treatment is another example of mainstream medicine's belated acceptance of alternative cancer treatment. Genetic and cellular research have added scientific proof to the experiential findings of alternative therapy practitioners who have long understood the critical role the body's immune system plays in cancer treatment. While many U.S. cancer researchers are heralding immunotherapy as "new," integrative immunotherapy has been practiced with beneficial results at Issels Oncology Centers for more than 60 years.
Merging Two Approaches
Cancer patients are benefiting from traditional medicine's broadening view of cancer treatment. When used in conjunction with traditional cancer treatments, alternative therapies have been shown to greatly reduce the painful and unpleasant side effects of traditional treatments. More importantly, merging traditional and alternative cancer treatments improves your immune system response and enhances the effectiveness of cancer treatment.
Issels Oncology Centers works with many patients undergoing traditional cancer treatment. Contact us today for information about adding alternative cancer therapies to your cancer treatment program.