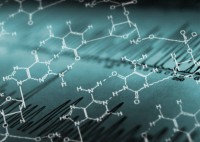 Some cancer researchers are calling immuno-oncology the cure for cancer we've all been waiting for. While it seems too early to say we've won the war against cancer, what western medicine is calling immuno-oncology and Issels Integrative Oncology Centers call integrative immunotherapy, is clearly a giant step in the right direction. Even conservative members of the cancer community consider advanced immunotherapy to be "the most exciting development in cancer care" and have been impressed with clinical reports of "dramatically extended survival," according to Canada's National Post.
How Immunotherapy Fights Cancer
One of many problems with traditional cancer treatments — surgery, chemotherapy, radiation – is that they tear down the body, destroying healthy cells along with cancerous ones. Immunotherapy takes a completely different approach. By tapping into the power of your body's immune system, immunotherapy works with your body, strengthening your body's natural defenses and helping immune cells to identify, seek out and destroy cancer cells.
"Mind-Blowing" Results
Cancer cells have a frustrating ability to disguise themselves and hide from immune cells. New targeted therapies use T-cells and Natural Killer Cells to unmask tumor cells and strengthen your immune system's ability to ferret out and destroy cancer cells. Yale University immunologist David Hafler called the results of such treatments "mind-blowing."
The use of autohemotherapy has also produced some amazing results in a number of patients battling late-stage cancers. Some patients who were told they only had weeks to live have found new hope as their tumors disappeared after immunotherapy treatment.
Issels has been a leader in integrative immunotherapy treatments for cancer for more than 60 years. Visit our website to learn more.