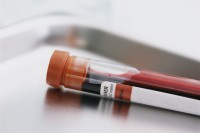 Autohemotherapy is a self-blood therapy that can be used in cancer treatment to help boost the body's immune system response. Autohemotherapy is one of a number of beneficial cancer therapies that Issels cancer treatment teams may integrate into a patient's comprehensive immunobiologic core treatment program.
Described in Mainstream Medicine Since 1913
First described by French physician Paul Ravaut in 1913, autohemotherapy is not an "alternative therapy," but a mainstream medical "serum therapy" that has been used to treat a wide range of chronic disease conditions. Hundreds of articles on its use can be found in mainstream medical journals, including the Journal of the American Medical Association.
Used in Europe and South America
More commonly used in Europe and South America than in the United States, autohemotherapy involves the withdrawal of a small amount of the patient's blood and its reinjection; usually back into the vein or into a muscle. When disease, including cancer, attacks the body, the body fights back; producing antigens and other metabolic by-products that are present in the patient's blood.
Triggering Immune Response
By removing and then reintroducing cancer by-products back into the patient's body, the goal of autohemotherapy is to stimulate a fresh immune system response. To enhance the immunobiologic effect of autohemotherapy, sometimes the removed blood is mixed with a homeopathic remedy or ozone before it is injected into the patient.
Many Issels patients have benefited from the inclusion of autohemotherapy in their integrative immunotherapy program (see Issels treatment reviews). However, as is true in all cancer therapies, treatment response varies with each patient. Talk to your Issels cancer treatment team about the value of including autohemotherapy in your cancer treatment program.