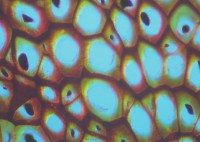 In several research studies that employed a cancer patient's own immune cells against her cancer, news reports have called the results "unprecedented" and "miraculous." If researchers seem surprised by the power of the body's own immune system to fight cancer, it is because the mainstream Western cancer community has only recently begun to recognize and harness the considerable cancer-fighting benefits of alternative cancer treatments such as immunotherapy.
Immunotherapy Results
Called a "game-changer," immunotherapy is producing some truly amazing results:
Her tumors "melted away." A woman with a deadly form of cancer that had metastasized to her bile duct, liver and lungs despite traditional treatment saw her tumors "melt away" after immunotherapy. Researchers identified tumor-invading T cells in her immune system that would attack a critical mutation in her cancer cells. Billions of these T cells were manufactured in the lab and infused into her bloodstream. While the woman's cancer has not disappeared, her tumors are shrinking at an amazing rate and she is hopeful for the first time in years.
Cancer-free in 5 months. Another woman whose body was riddled with tumors from metastasized cervical cancer now appears to be cancer-free after a similar immunotherapy treatment. After isolating the immune system cells that were attacking her tumors, researchers multiplied the cells in the lab and infused billions of them back into her body. Just five months after treatment, the woman's cancer scans started coming back clean and have remained cancer-free for 17 months and counting.
Issels Integrative Oncology has 60 years experience using immunotherapy to fight cancer. Call our alternative cancer treatment centers for information about our T cell treatments and immune system-boosting cancer vaccines.