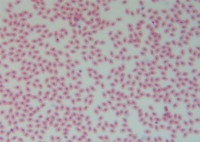 When you're looking for small objects in a dark, confined area, your first step is turning on a light. Recent cancer research has uncovered a non-toxic chemical compound with the ability to "turn on the light" that reveals cancer cells.
Breakthrough testing
The study, conducted at Oregon State University, was presented at the annual meeting of the American Association of Pharmaceutical Scientists last October. Researchers injected a substance called silicon napthalocyanine into mice suffering from ovarian tumors. After 24 hours, the chemical had been absorbed by the tumors but was not present in the rest of the body.
Tumors were completely eradicated, and researchers detected no side effects. They are optimistic about the compound working on other types of tumors as well.
"Glow in the dark" cancer cells
Once the compound has been absorbed by a tumor, it causes cancer cells to glow when illuminated with near-infrared light. The effect makes it easier for surgeons to find and remove the cells more effectively, while a chemical reaction combining heat and oxygen kills any remaining cells.
Olena Taratula, lead author of the OSU study, explained that the research demonstrates proof of concept they hope to expand on with further experiments. Next on the researchers' agenda is developing a system whereby the compound would actually seek out cancer cells. The next round of testing would involve dogs, possibly followed by clinical trials on humans.
Our experienced staff of medical professionals actively works to remain up-to-date on the latest and most innovative cancer research. Contact us to learn why Issels® is a leader in non-toxic integrative immuno-oncology treatments.