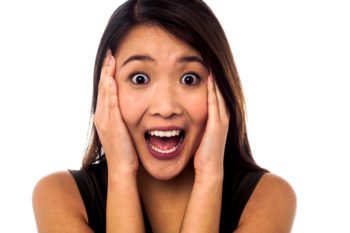 At one time, a diagnosis of terminal cancer left little hope. Today, astounding developments in cancer treatment have created a segment of "super survivors" who live long past their terminal diagnosis.
Living with "Terminal" Cancer?
Canadian teacher Anne-Marie Cerato is a prime example of the new super survivors. Eight years ago, at the age of 32, non-smoker Cerato underwent treatment for lung cancer. Two years later, doctors found that the cancer had spread to Cerato's other lung and she was diagnosed as terminal.
Cerato decided to quit her job and spend her remaining months traveling the world. Amazingly, months stretched into years, and Cerato has not only married but is considering a return to teaching.
The key to Cerato's survival has been two pills a day of a drug called lorlatinib, which she takes as part of a clinical trial. Cerato's tumors carry a rare gene reassignment, making her cancer the type that lorlatinib is designed to treat.
New Cancer Treatment Provides Hope
According to Dr. Mark Doherty, an oncologist in Toronto, clinical trials of lung cancer immunotherapy treatments have resulted in 20 percent of patients surviving the five-year point. Doherty pointed out that this response was "unheard of" with previous chemotherapy drugs.
These patients are not considered cured. Rather, their diagnosis changes from a terminal illness to a chronic but treatable disease. Doctors follow up with regular scans to make sure the cancer has not progressed.
State-of-the-Art Immunotherapy from Issels®
Our founder, Dr. Josef Issels, was ahead of his time in developing non-toxic, personally tailored immunotherapy cancer treatments. Contact us to learn how we are carrying on his legacy.