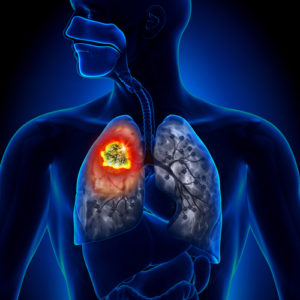 While advances in cancer treatment have improved survival rates for many of its forms, lung cancer continues to be the deadliest type of the disease. Despite alarming statistics, lung cancer remains a lower priority for medical researchers.
Lung Cancer Accounts for One-Quarter of Cancer Deaths
Approximately 14 percent of new cancer cases are lung cancer, but it makes up a disproportionate 26 percent of cancer deaths. According to the Lung Cancer Alliance, that averages out to 427 deaths from lung cancer each day in America, which is more than the number of deaths from breast, prostate and colon cancer combined.
Despite these numbers, less funds are allocated to lung cancer research than the other three leading forms. In 2016, the National Institute of Health spent only $1,500 per lung cancer death as opposed to $19,250 for breast cancer, $9,400 for prostate cancer and $5,800 for colon cancer.
Does Lung Cancer Merit Less Attention?
Smoking is the leading cause of lung cancer, but nearly 18 percent of cases are found in non-smokers. Four years ago, former educator Ginny Hicks found herself in the latter group when she was diagnosed with Stage 4 non-small cell lung cancer.
As Hicks undergoes treatment in a clinical trial of an immunotherapy drug, she has become an advocate for lung cancer research and education. According to Hicks, lung cancer has a stigma attached due to a common perception that smokers bring the disease on themselves.
Non-Toxic Cancer Treatment at Issels®
We have helped patients with Stage 4 lung cancer and other metastatic tumors achieve long-term remission with personally tailored immunotherapy programs. Contact us for more information.