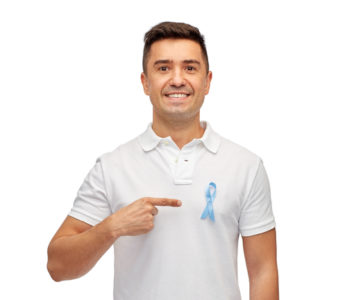 Each year more than 170,000 men in the United States are affected by prostate cancer. While the causes remain unknown, studies have found that hormone levels could be a key to prostate cancer treatment.
The Role of Testosterone in Prostate Cancer
Age, ethnicity and genetic mutations are some of the common risk factors for prostate cancer. The male hormone testosterone is known to facilitate cell growth in prostate tumors.
Based on the androgen saturation model, scientists believe that an increase in testosterone levels beyond the saturation point does not cause a corresponding increase in benign or malignant prostate tissue. Until recently, there wasn't enough evidence to confirm or refute the model.
Putting Theory to the Test
Researchers at the University of Oxford in the United Kingdom reviewed data obtained from more than 19,000 men, of whom approximately one-third had prostate cancer. Subjects were grouped into 10 categories ranging from lowest to highest levels of testosterone.
When prostate cancer risk was calculated based on conditional logistic regression methods, men in the lowest group were determined to be 20 percent less likely to develop the disease. Subjects in the other nine groups showed no link to prostate cancer risk.
According to Prof. Tim Key, co-author of the study, this is the first population study to support the commonly-held theory regarding testosterone and prostate cancer. Experts believe it could be a significant step toward more efficient diagnosis and treatment.
Issels: A Leader in Effective Prostate Cancer Treatment
Our non-toxic immunotherapy programs have helped patients with prostate cancer and other forms that have been unresponsive to other cancer treatment. Contact us to learn more.