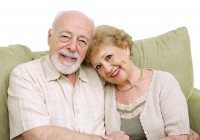 Blood thinners such as Warfarin are prescribed for millions of people around the world to control a range of cardiovascular problems. Based on the results of a recent study, the drugs may also reduce the risk of cancer, which could have future implications for cancer treatment.
A Surprising Weapon in the Battle Against Cancer
The study, recently published in JAMA Internal Medicine, involved 1.25 million people over the age of 50 in Norway. Researchers at the University of Bergen found that those who took Warfarin were 16 percent less likely to develop cancer than those who didn't.
Benefits were even more pronounced for three of the most common forms of cancer. Prostate cancer had the highest risk reduction at 31 percent, followed by lung cancer at 20 percent and breast cancer at 10 percent.
The good news doesn't end there. Patients taking Warfarin for atrial fibrillation, an abnormal heart rhythm, saw a 29 percent reduction in risk for bowel cancer.
Blood Thinners: A Form of Immunotherapy?
At this point, researchers are unclear how Warfarin affects the risk of cancer. They believe that the drugs may inhibit the signaling power of cancer cells, leaving them vulnerable to attack from the body's immune system.
Despite the promising results, medical experts warn against self-medicating with Warfarin. The drug can have serious side effects, so it should always be taken under a doctor's supervision.
Personalized Cancer Treatment at Issels®
Our cancer treatment programs harness the power of your own immune system to fight the disease. Contact us to learn more about cancer vaccines and other programs designed to meet your specific needs.