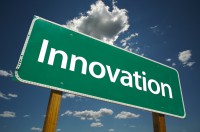 Innovations are helping more people than ever survive cancer, while enjoying a better quality of life throughout treatment. Here are some positive developments that show how cancer prognoses improve a little every day:
Genetic studies
Researchers continue to discover genetic markers for certain forms of cancer, and establishing these links can lead to earlier detection and better prognoses.
Scientists in England recently found mutations in patients with Barrett's esophagus (an acid reflux disease) who tend to develop esophageal cancer.
Therapy and rehabilitation
Traditionally, patients with cancer have received less encouragement to take on physical therapy and rehabilitation efforts, compared to patients with other diseases and ailments.
A program at the Community Medical Center in Montana has found that cancer rehab programs can improve quality of life, especially when instituted soon after the diagnosis. Alternative therapy for cancer can help improve mental and emotional conditions, while also helping some people live longer.
Less frequent or lower doses of treatments
People in stage four cancer treatment can enjoy effective treatment and an easier experience when receiving lower doses of certain medications, or less frequent treatments. Patients can more easily focus on holistic cancer treatment while taking less medication.
Among recent findings, women with breast cancer taking monthly doses of zoledronic acid can reduce complications by receiving treatment only once every three months after the first year. A study has found that people with HPV-related oropharyngeal cancer can use a lower dose of radiation than was previously believed necessary.
Breakthroughs, innovations, and new alternative cancer treatments continue to revolutionize patients' outlook and quality of life. Talk with Issels Cancer Treatment Center for information about how our latest advances may help with your case.