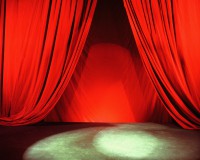 Immunotherapy is expected to steal the spotlight when the world's leading cancer doctors convene in Chicago in June for a meeting of the American Society of Clinical Oncology. At center stage will be new biotech drugs designed to help the body's immune system fight cancer. Under development by global pharmaceutical giants Merck, Bristol-Myers Squibb and Roche, the new designer drugs enhance the ability of immune system T cells to target and attack cancer.
In previous studies, T cell therapies have produced promising results when used to combat several types of advanced cancer, including melanoma, lung and kidney cancers. New studies showing similarly promising results for advanced bladder and head and neck cancers will be presented at the conference.
T Cells: Natural Cancer Fighters
The cancer community's interest in T cells and immunotherapy cancer treatments is two-fold:
There is tremendous need to find cancer treatment solutions for advanced cancers that have proven resistant to standard Western cancer treatments.
The new T cell therapies have produced only mild side effects, offering a healthier option to the often debilitating side effects associated with surgery, chemotherapy and radiation.
Immunotherapy "should represent a major advance in cancer therapy and patient survivability. Wall Street is increasingly recognizing the multibillion-dollar potential for cancer immunotherapies," Len Yaffe of StockDoc Partners told Reuters.
While it is heartening to see Big Pharma finally embracing immunotherapy, we find it somewhat disturbing that Western medicine continues to value drug protocols over natural, non-toxic immunotherapy. Visit our website to find out about Issels' non-toxic T cell cancer vaccines and our holistic approach to immunotherapy.