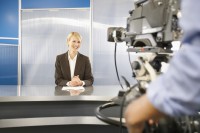 The longstanding treatment for cancer – which typically involves some combination of surgery, chemotherapy and radiation – is no longer the only treatment.
Over the past decade, new therapies including hormone therapy, molecularly targeted therapy and now, T-cell therapy, are exciting researchers and catching attention from the public.
In the news recently on April 2014, professor and researcher Dr. Catherine Bollard of Houston's Baylor College of Medicine stated that immunotherapy shows promise in treating the disease. "T-cell therapies are becoming the next wave of the future for cancer therapy," Dr. Bollard is quoted in AuburnPub.
Immunotherapy involves triggering one's own immune system to combat malignant cancer cells, and providing support to the system. The immune system's cells – referred to as "T-cells" – are harvested by doctors who then use man-made proteins to "train" the cells to identify and destroy cancer cells without harming other systems in the body.
Though widely effective, chemotherapy has well-known side effects – from nausea to hair loss, fatigue and pain – which happens because the chemo's powerful toxins attack healthy cells as well as malignant ones.
When used along with traditional treatment, T-cell therapy can reduce the amount of chemotherapy and radiation needed at early cancer stages. This could help the body recover more quickly and offer patients fewer unpleasant  complications. More importantly, the immunotherapy could aid in preventing relapse later one. "The benefit," says Dr. Bollard, "is that [the T-cells] can go places where the drug therapy can't, so it can go to parts of the body that would not normally be reached by drug therapy."
T-cells are still undergoing clinical trials, but experts like Dr. Bollard believe they have the potential to become a standard therapy.
At Issels we have been using our immunobiologic core treatment to boost the body's immune system with powerful and positive results for patients. We invite you to find out more about our programs.