Cancer patients and healthcare providers are watching the progress of a proposed British bill that would allow the country's nationalized healthcare system to pay for experimental cancer treatments even if there is no proof they work. Like Britain,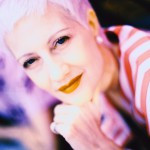 America's established medical and insurance communities favor long-standing traditional cancer treatments and have been slow to recognize the value of what they term alternative and complementary medicine, much less embrace the healing potential of experimental cancer treatments. Under current British law, experimental cancer treatments are illegal in the United Kingdom, a situation the bill's author, Lord Maurice Saatchi, hopes to change. Should Parliament approve the bill, it could open the door for the expansion of approved cancer treatments in the U.S.Lord Saatchi, who lost his wife, novelist Josephine Hart, to ovarian cancer two years ago admits that his bill is motivated by grief. He has characterized as "medieval" his wife's cancer treatment, calling the chemotherapy and radiation she received as "degrading and ineffective." Under British law, physicians must adhere to standard medical practice or face possible prosecution. Saatchi considers the law's restrictions a serious impediment to new cancer treatments that may offer cancer patients hope.
In Parliamentary debate, government health minister Lord Frederick Howe pointed out one of the serious problems in bringing cancer treatments to the consumer marketplace, the role entrenched medical and government bureaucracies play in delaying the approval of cancer therapies and drugs, an issue relevant to U.S. cancer treatments.
"It still takes an estimated average of 17 years for only 14% of new scientific discoveries to enter day-to-day clinical practice," Howe said, adding the obvious, "This is not acceptable."