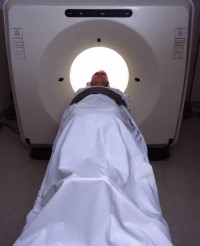 Brain scans are revealing new insights into the nature of pain and why some people develop chronic pain after trauma while others recover. According to a recent AARP article, neuroscientists at Northwestern University's Feinberg School of Medicine in Chicago have discovered that:
Exposure to constant pain causes the architecture of the brain to change.
Increased interaction between two specific areas of the brain, the medial prefrontal cortex and nucleus accumbens, increases the probability that chronic pain will develop.
It is hoped that brain imagery may eventually lead to new techniques for chronic pain management and relief that might also help cancer patients mitigate the pain of the disease and certain treatment protocols. Until that day, the most effective pain management currently available is a holistic mind-body approach that emphasizes function over pain relief.
Pain medications are still a "first line of defense;" but "at best, people get about a 20 to 30% reduction in pain from opioid pain medications," pain expert Dr. Richard Rosenquist of the Cleveland Clinic explained to AARP, citing the additional risk of dependence as further reason to look for other solutions to pain management.
"Now I want to know what people would like to do that they can't do because of their pain. Then we can look for ways to help them manage the pain and do what they want to do," Dr. Rosenquist told AARP.
The focus on function holds merit for cancer patients who must often find ways to perform everyday tasks despite their pain as they care for themselves and their families. Adopting the view "if it works for you, use it," Issels cancer treatment specialists recommend that their cancer patients take a holistic approach to managing pain and employ a combination of pain management techniques.
Next time: Techniques for managing cancer pain