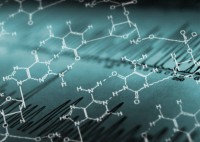 Immunotherapy continues to prove itself an effective weapon in the fight against cancer. Recent studies show that treatment can produce lasting remission in patients suffering with melanoma, the deadliest form of skin cancer.
Leading pharmaceutical company Bristol-Myers Squibb conducted testing of nivolumab, a member of a new class of immunotherapies. Its purpose is to disable a protein called PD-1 which restricts the body's own immune system from attacking cancer cells.
Phase 1 of the trial involved 107 advanced melanoma patients whose cancer had spread to other areas despite treatment with traditional drugs. These patients received nivolumab via intravenous infusions during alternating weeks for periods of up to 96 weeks.
Median life expectancy for people with advanced melanoma is one year. Follow-up studies after treatment with the nivolumab found that 62 percent of the patients were alive, with 43 percent surviving after two years. Researchers are encouraged by the fact that the immunotherapy continued to show positive results even after treatment concluded. The data also suggests that therapy during earlier stages can be even more effective.
Bristol-Myers is continuing Phase 3 trials with nivolumab that focus on other forms of cancer such as lung and kidney cancer. In some cases, testing is using a combination therapy including ipilimumab, another of the new immunotherapies that works on disabling a different cell receptor.
Issels natural cancer treatment is based on more than 60 years of successful experience using integrative immunotherapy. Patients receive personalized protocols created to address their unique needs. Please contact us to learn more about our treatment centers and programs.