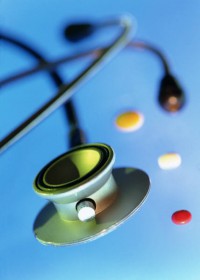 One of the things that makes cancer so difficult to treat is its ability to adapt. Recurrence is not uncommon when standard cancer treatment methods, particularly chemotherapy, are used. As explained in our previous post, cancer cells have an uncanny ability to develop a resistance to chemotherapy drugs which can allow cancer to return.
Value of Integrative Treatment
Cancer researchers are finally coming to the conclusion reached decades ago by renowned German cancer specialist Dr. Josef Issels, the founder of Issels Integrative Oncology: Treating cancer effectively requires an integrative approach that combines multiple treatment protocols. Ridding the body of cancer and driving it into long-term remission requires a multi-pronged attack that must be individualized to meet the specific needs of each patient.
Big Pharma Roadblocks
While alternative cancer treatment centers offer numerous beneficial integrative cancer therapies, Western medicine's current approach to integrative cancer treatment is heavily drug based. Not only is the approach limiting; but, as Dr. Carlos Moreno of Emory University recently criticized on Reuters.com, Big Pharma roadblocks are hindering the development of integrative drug therapies.
Profits vs. Patients
Combining drugs into "cancer cocktails" and treating cancer with drugs approved to treat other conditions has shown early promise. But these approaches require cooperation from drug companies, most of which have so far been unwilling to put patients ahead of profits, Moreno complains.
Issels Puts Patients First
As Moreno points out, cancer patients don't have time to wait for researchers and drug companies to resolve their differences. Integrative immunotherapy offers an immediate and effective alternative. Issels non-toxic cancer vaccine program is not forced to rely on the largesse of drug companies. Our autologous cancer vaccines are prepared from the patient's own blood to enhance the body's natural ability to fight cancer. Visit our website to learn more about integrative immunotherapy.