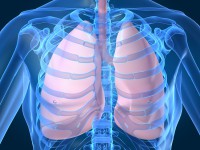 The longstanding controversy regarding cigarettes and second-hand smoke has raised awareness of lung cancer. But how much do you really know about it? Learning some of facts about this disease can result in quicker recognition and more timely treatment.
Lung cancer is the second most common type for both sexes, behind only prostate cancer for men and breast cancer for women. However, it is the leading cause of deaths from cancer, accounting for approximately 27 percent of the overall total. The American Cancer Society estimates that 2014 will see nearly 225,000 new cases of lung cancer, split nearly 50/50 between men and women.
There are two main categories of lung cancer. Small cell, named after their appearance under a microscope, accounts for 10 to 15 percent of all cases and occurs primarily in heavy smokers. The other 85 to 90 percent of cases are non-small cell, which includes a variety of types that behave in similar ways.
While smoking is the major cause of lung cancer, it's by no means the only one. Another factor that's gained a great deal of attention is asbestos. Workers who inhale asbestos are at greater risk for lung cancer, including a rare type called mesothelioma. Long-term exposure to radon or diesel exhaust are other risk factors.
Integrated immunotherapy treatment offered at Issels alternative cancer treatment centers provides a natural, non-invasive option for patients suffering from lung cancer. Get a personalized course of treatment that helps maintain quality of life. Please visit our website for more information.