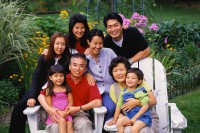 It's difficult to find anyone whose life hasn't been touched by cancer. The person in front of you at the grocery store or sitting next to you in the movie theater could tell you about a family member or co-worker diagnosed with the disease. Inspired by their courage, these friends and family members carry on a message of hope by working to find a cure.
At the age of 31, Detroit-area attorney Jacqueline Bailey was diagnosed with stage four ovarian cancer. Her two-year battle led her caring friends to create a legacy for her by founding the Jacqueline E. Bailey Foundation. Ms. Bailey's wish was that no other 31-year-old woman would have to receive similar news. The foundation has partnered with the Barbara Ann Karmanos Cancer Institute to fund an early detection test for ovarian cancer.
Cyclist Maria Parker's motivation came from her sister Jenny Mulligan, diagnosed with stage four brain cancer in 2012. Maria entered the 2013 Race Across America to raise money and awareness for cancer research. When mid-race problems caused her to consider quitting, a conversation with her sister spurred her on. Her inspiration led Maria to finish first in the women's group while setting a record in her 50+ age range. Jenny's son Timothy filmed a documentary of the experience with which he and Maria hope to raise $1 million for ABC2, a brain cancer reorganization.
The love and support of friends and family is an important source of strength when receiving a diagnosis of stage four cancer. Our alternative cancer therapy uses a personal approach to ensure that we address your specific needs.