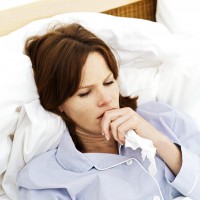 Medical researchers continue to make strides in the battle to control cancer. A Seattle-based biotech company has developed a drug that is showing promise for treatment of lymphoma, a form of cancer that attacks the body's immune system.
Gilead Sciences has been testing an oral drug called idelalisib. It works to inhibit development of P13K deltas, a group of enzymes commonly found in B-cell malignancies, which make up the majority of non-Hodgkin lymphoma cases. A recent study was conducted through the Clinical Research Division of Fred Hutchinson Cancer Research Center, also located in Seattle.
The focus group was comprised of 125 patients between the ages of 33 and 87 who were diagnosed with indolent non-Hodgkin lymphoma. This particular form, also known as slow-growing, is difficult to treat as the disease often becomes resistant to therapy. After receiving twice-daily doses of idelalisib, 57 percent of the patients saw their tumors shrink by at least half while six percent showed no measurable evidence of cancer.
According to Ajay Gopal, M.D., lead researcher in the study, the patients had exhausted all current means of therapy and several had relapsed. One of the more encouraging results was the relative lack of side effects, unlike chemotherapy treatments. The most common side effects were diarrhea and colitis, which were successfully managed by adjusting the dosage. While it doesn't appear that idelalisib is a cure, researchers are hopeful that it will be a valuable treatment for controlling lymphoma for extended periods.
Our alternative cancer treatment center uses programs of non-toxic immunotherapy tailored to your individual needs. Many of our patients have achieved long-term remission of lymphoma and other forms. Please visit our website for more information.