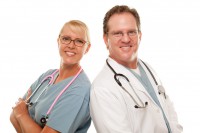 As recently as 15 years ago, the chances of survival for a patient whose melanoma had spread to other parts of the body were only slightly more than zero. Today, thanks to advancements in the area of integrative immunotherapy, these patients have a legitimate source of hope.
Paving the way for treatment
Pete Daly was one of those patients for whom a diagnosis of metastatic melanoma meant a bleak future. With immunotherapy entering a clinical trial phase, Daly believed his participation would give meaning to his situation by helping others.
Up to that point, testing had been done only on monkeys. It didn't take long to see results as within weeks Daly's doctors found that his tumors were shrinking. Currently, 13 years after testing Daly continues to show no signs of cancer.
Former President Jimmy Carter is another patient who has benefited from integrative immunotherapy. He is also no longer showing signs of the melanoma that had formed in his liver and brain.
Immunotherapy is a "game changer"
Oncologist Dr. Mark Albertini of the Carbone Cancer Center at University of Wisconsin Health credits the courage of patients like Daly for contributing to the development of immunotherapy treatments, which he refers to as "game changers." Dr. Albertini stresses that early detection is still key to successful cancer treatment.
Issels® has been a pioneer in the use of integrative immunotherapy treatments that are personalized to meet each patient's individual needs. Visit our website today to learn more about our cancer vaccines and other advanced non-toxic cancer treatment protocols.