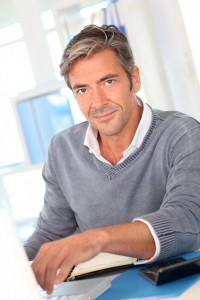 When veteran TV journalist Sam Donaldson was diagnosed with melanoma, he thought he had three months to live. That was in 1995, and thanks to successful treatment he went on to live another 20 years and counting. He has since passed on some important lessons to his fellow cancer survivors.
Dealing with a Cancer Diagnosis
The reporter's mother had died of melanoma at 93, while his brother succumbed to liver cancer at 49, so Donaldson thought he understood what he was in for. One thing he knew is that melanoma is a "bad actor" that takes an unpredictable course.
Since Donaldson's treatment began almost immediately, he had little chance to do any research. Over his post-treatment years, Donaldson has done extensive research on cancer as a member of the "Cancer Club, Melanoma Division."
Top Three Tips for Cancer Patients
Here are Donaldson's top three tips for people who have cancer, as told to the National Institutes of Health:
• While cancer can still be fatal, it's no longer an automatic death sentence and the "Cancer Survivors Club" is growing each year.
• Get a second opinion, and even a third if need be. Consulting more than one specialist improves the accuracy of your diagnosis and helps you find the expert best suited for your treatment.
• Stay optimistic. As Donaldson says, a positive attitude doesn't cure cancer, but there's no question that it makes a difference.
Our personalized immunotherapy programs at Issels® have introduced many patients to the "Cancer Survivors Club." Contact us today to learn more about our cancer vaccines and other non-toxic treatments.