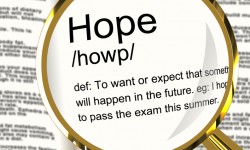 If you or someone you love has received a diagnosis of bladder cancer or is in stage four and have exhausted treatment options, NBC news reports that there may be new hope for immunotherapy treatment for bladder cancer. This information is timely as July is Bladder Cancer Awareness Month.
Immunotherapy treatments
Immunotherapy for bladder cancer works by treating a person's immune system so it has the ability to fight cancer.
According to the NBC news article, "more successful approaches, involve training immune cells to recognize a patient's specific tumors, or finding and amplifying a patient's own tumor-specific immune cells." Immunotherapy now appears to be the best course of cancer treatment for many patients.
New drug, new hope
Hope now lies in a drug newly-approved by the FDA called atezolizumab (brand name Tecentriq) that boosts the immune system to slow the spread of tumors in patients in the advanced stages of bladder cancer. It's the latest development in immunotherapy for bladder cancer treatments and it has shown promising results.
In a study of 119 patients who received the drug as treatment revealed that growth stopped in the tumors in 24% of those patients in the advanced stages of bladder cancer. The drug also shrank the tumors by 30%. According to the research team, 21 of the original patients from 2014 who received the immunotherapy for bladder cancer are still in remission today.
Learn more about our non-toxic immunotherapy for bladder cancer by contacting Issels® Integrative Immuno-Oncology.