Prostate cancer affects approximately 15 percent of males in their lifetime, and is second only to skin cancer. Recent identification of an overactive gene that accelerates prostate cancer could lead to development of a more effective treatment.
Prostate Cancer Evolves Beyond Drugs
Most prostate tumors are caused by a form of cancer called adenocarcinoma. In advanced stages, adenocarcinoma is treated with drugs that block androgens, the male hormones that fuel the tumor. Unfortunately, the tumors have evolved into a more aggressive, androgen-resistant form called neuroendocrine prostate cancer.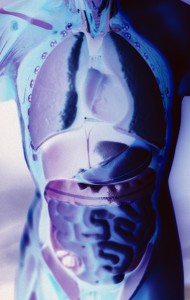 A cross-disciplinary team supported by the Prostate Cancer Foundation discovered a gene known as N-Myc that appears to be the driver behind the change to the more aggressive form. While N-Myc is not usually found in prostate cancer, it has been known to occur in other forms such as neuroblastoma, a rare cancer of the nervous system found in children.
A Pathway to New Treatment Methods
When N-Myc goes into overdrive, it teams up with a protein called EZH2 to block the tumor's androgen signaling and "flips the switch" on the molecular program that leads to the more aggressive neuroendocrine form. Dr. Jonathan W. Simons, president and CEO of the Prostate Cancer Foundation, calls this a "game-changing" discovery that can enable development of more successful treatments.
Personalized, Non-Toxic Treatments for Prostate Cancer
Issels® offers a wide range of Immunotherapy for Cancer protocols, including vaccines and NK cells that have been used to treat patients with prostate cancer, melanoma, leukemia and all other forms. Contact us today to find out how Immunotherapy for Cancer at Issels® can help you or your loved one.